Multiple Problems – One Licence – Multiple HR/Talent Management Solutions!
A one-stop source of integrated, digital systems that provide end-to-end support for many of today's most challenging HR and Talent Management issues.
For one budget-friendly, flat fee we provide a palette of solutions that can be customized to meet your specific needs.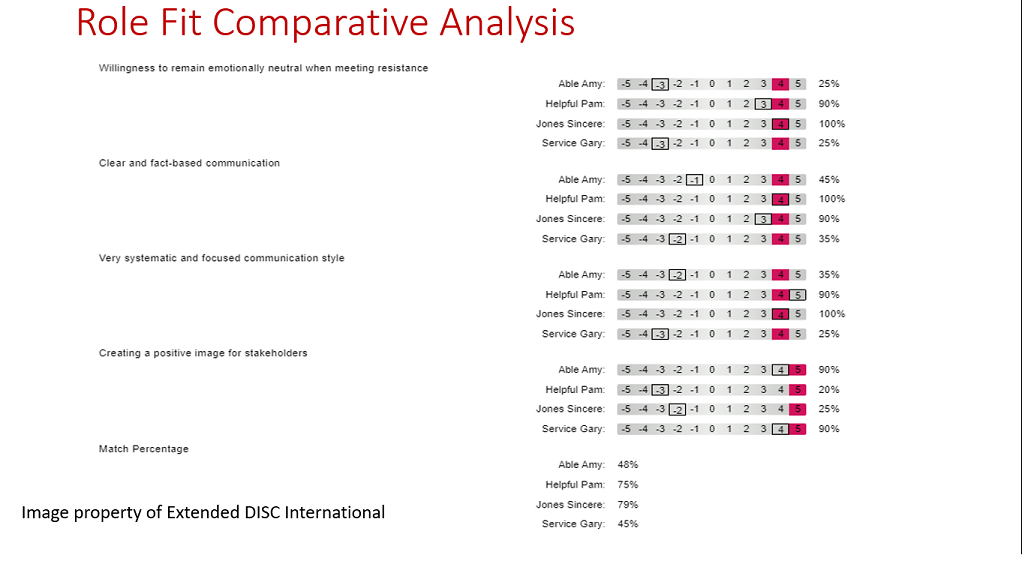 Recruitment – Role Fit Solution
Reduce the high cost and negative impact of bad hires with our Hiring Smart solution. Create an Ideal Template that represents the applicant of your dreams for each role in your hiring plans. Match short-listed applicants against the Ideal Job Template to help you select the best fit. Use the information to guide the chosen candidate to achieve success in their role. No more square pegs in round holes!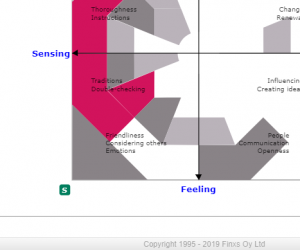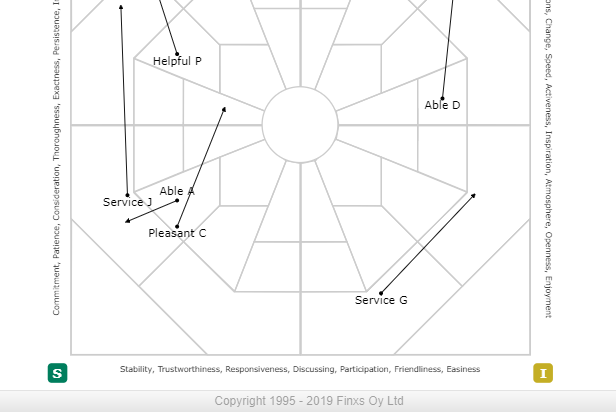 It sounds corny, but it is true – Teamwork makes the dream work. An examination of team dynamics can tell the story about the long term success of an organization. Our vast array of customizable individual and team diagnostics will present your story using a compelling mix of graphics and text.
We guarantee that you will gain insights about your organization, each team and individual members that are not available to you from any other source!
It is from those insights that a successful strategy to increase employee engagement and retention is finally crafted.
Are your teams fully aligned to the requirements of the current and future environment?
Look at the team map above and reflect on how they will cope in a changing environment and undergird the critical importance of resilience and reliability as pillars on which your operations must be grounded.

How are you being represented by your customer service/client care representatives?
People see your organization through the experiences they have with those individuals. Have you taken extra care in your selection, training and management of those team members?
We have some specifically-crafted assessments and reports for client care that are guaranteed to move the relationship with your clients and stakeholders to a higher level. 
As with other roles, the Ideal Job Template is created with input from individuals who fully understand the requirements of the role. The decide on the ratings of the competences that are drawn from the vast FinxS® Behavioural Competency Library.
Consecutive Deloitte studies indicate that 2 out of every 3 employees are not engaged on the job. Two-thirds of your employees are merely going through the motions. What does that mean for your overall effectiveness and goal attainment?
Monitoring the workplace climate and level of engagement with easy to implement Satisfaction Survey instruments is a good starting point. You can also add the use of 360 assessments to identify where your leadership challenges lie and what to do about them.
The licence also includes the new Remote Worker Assessment.
One-size-fits-all training and coaching is a regular occurrence. However, it is not the most effective solution. Our behavioural assessments provide the opportunity for laser-like, targeted training and coaching that addresses the specific needs of each individual in ways that suited to their behavioural style. Improved competence drives enhanced performance!
We routinely include behavioural assessments in all our training programmes. With the flat fee licence, you gain access to the revolutionary FinxS® Platform which facilitates the creation of multiple, situation-specific reports on any individual in the FinxS® database.
This means that once an individual has completed the assessment you can look at them in a variety of contexts. The FinxS® Playground allows you to conduct this review on screen with the ability to view a group and compare their respective level of comfort with displaying any competence from the library.
How does the budget-friendly, flat fee licence work?
You tell us a bit about your organization and we will send you an agreement that outlines the package that is designed to meet your unique needs.
We will also be happy to have a no-cost, no-commitment online consultation with you to better explore how we can add value to your organization and answer any questions that you might have.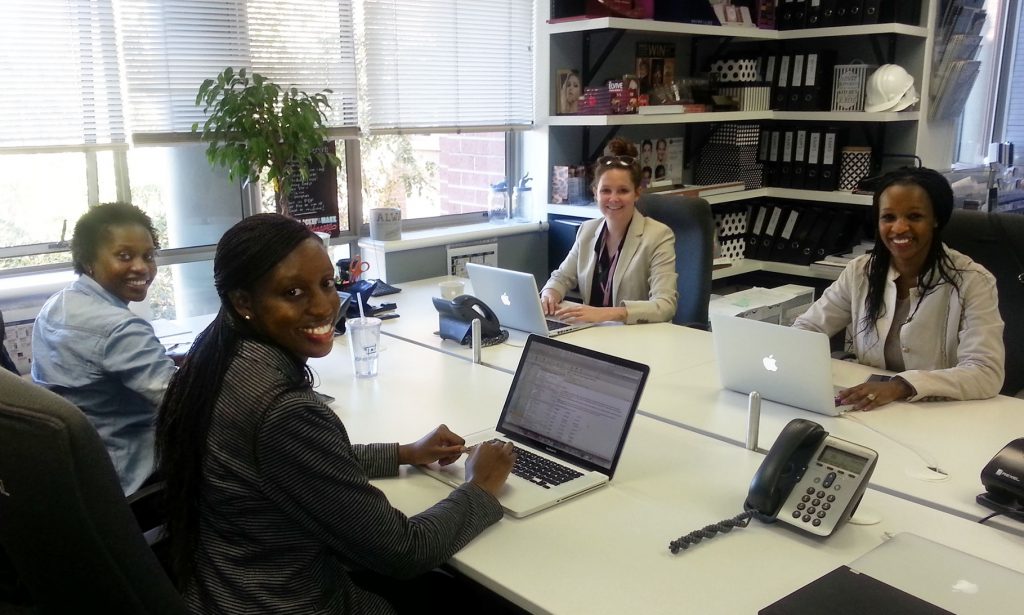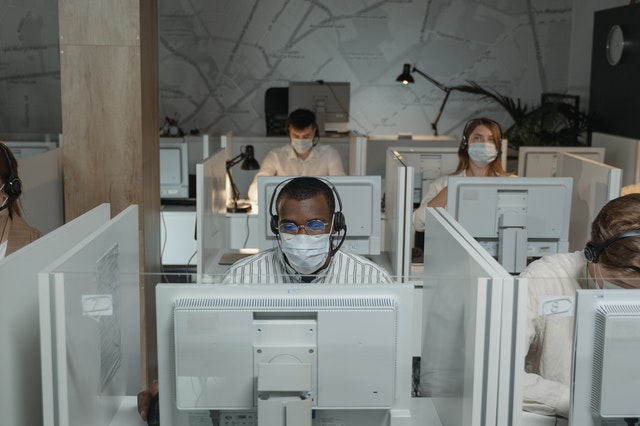 Per Person Pricing:
Purchase Extended DISC® assessments on a per-person basis. After paying once, there's no additional charge to generate different reports for that individual – Sales, Leadership, Administrative, Customer Service. Generate Pair or Team/Group Assessments for teams already in the database. Everything is already included in one price.
At no additional cost to you can have access to the revolutionary FinxS® Playground and manage the administration of Extended DISC® and FinxS® assessments yourself.
Limited Time Opportunity
We are currently offering an HR/Talent Management support package to licence-holders that incorporates in-demand, online courseware and downloadable e-books. In real terms, that offer can dramatically increase the reach and impact of your training budget!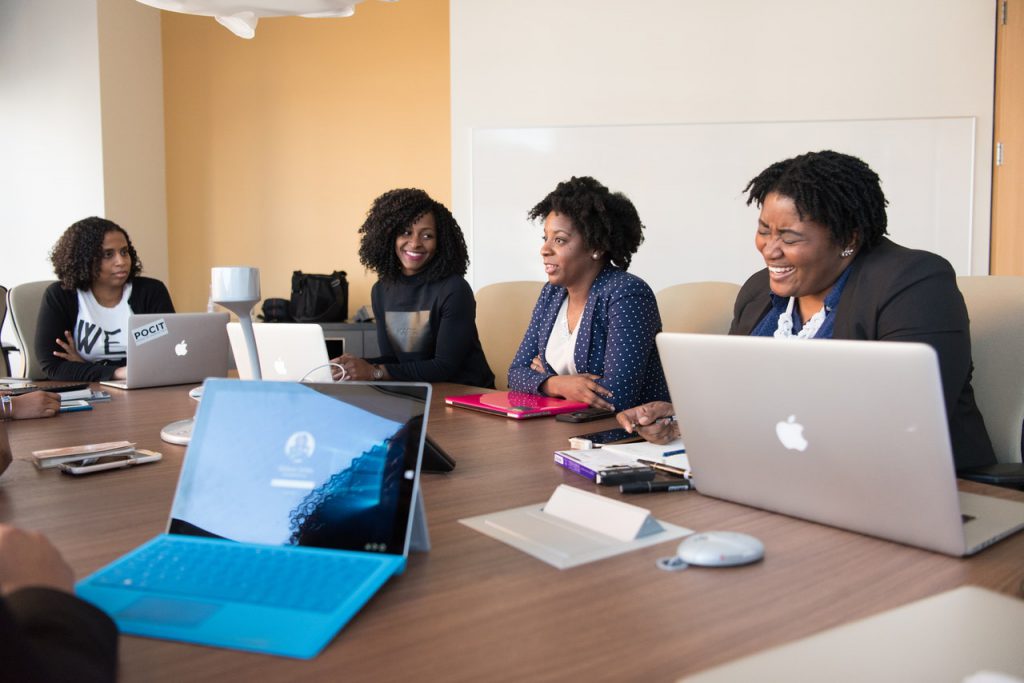 Get started with Extended DISC® Behavioural DNA Diagnostics